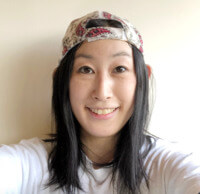 The other day I was inspired to create a dance.
The concept of the dance is freedom of marriage for everyone.
I danced for Marriage For All Japan
This dance is inspired by the concept of "marriage equality in Japan!".▼



I think I was able to express myself in a vulnerable way.
The beginning is the thought "What can I do?"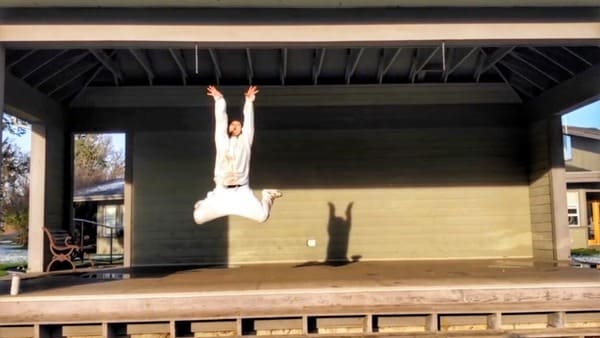 Looking back on an old dance interview, I once said,
Everyone interprets a dance differently, but if everything goes well,
dance or music or art has the power to make other people understand the problems we're currently facing.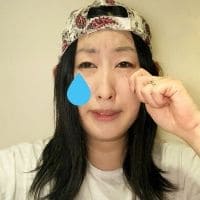 I was surprised by my past words.
If so, what is the "problem I am facing"?
I don't know why I said that eight years ago, but in the present, it is clear what problem I am facing that I want to convey to others:
-Marriage For All Japan-
Currently, in Japan, same-sex marriage proceedings are being filed, also known as "litigation for marriage equality."
When we hear about proceedings and trials, it can be intimidating and cause us to turn off or turn away; dancing does the opposite: it makes people tune in and take notice.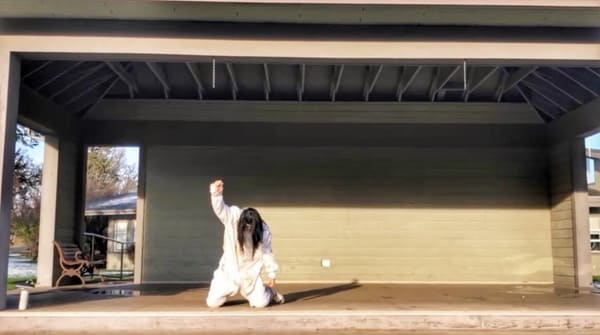 How can we make many people aware of this trial?
What can I do?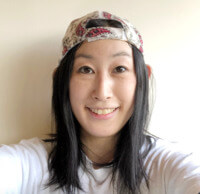 Such feelings ignited my desire to express.
<Continue below>



The process of completing the dance
I've done a lot of choreography for others in the last few years, but this is the first time in five years that I've been able to create my own work; teaching and raising twins had been keeping me busy!
I've been thinking about making a work with the title "Voiceless" for over a year, and this time, I had a clear vision of what I wanted to express.
All I had to do was to make the vision a reality.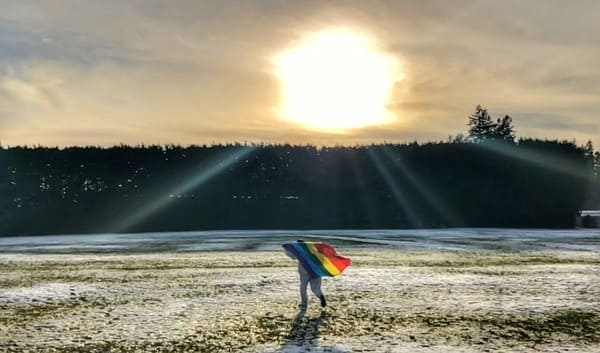 Music formed in my head, so it was just a matter of recreating the image without breaking it.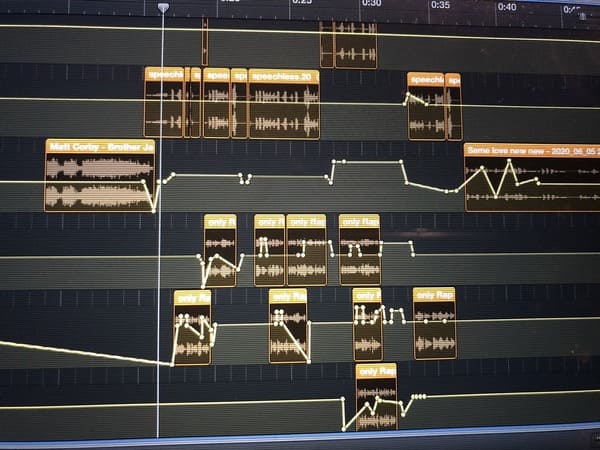 I wanted to dance with rainbow sneakers, so I pulled out my old shoes and remade them.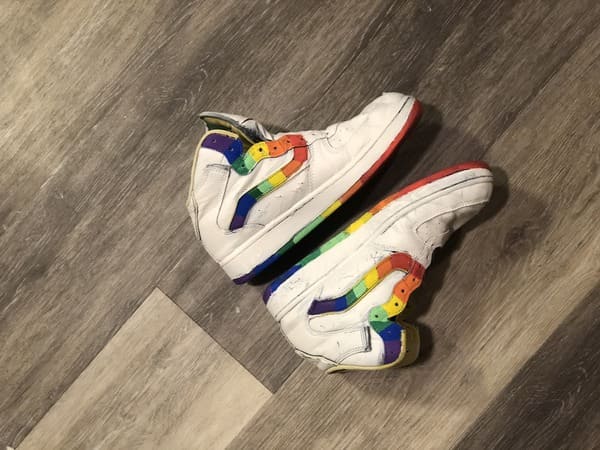 Even though no one an really see what kind of shoes I'm wearing… it's worth it to me!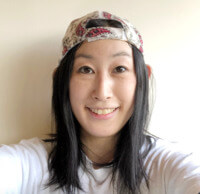 I can be picky about the details.
The meaning of the choreography of this dance
This dance work is only 1 minute 47 seconds, but there are 6 sections:
Prologue
Voiceless
Love is love
Movement
Emotional Explosion
Freedom and Hope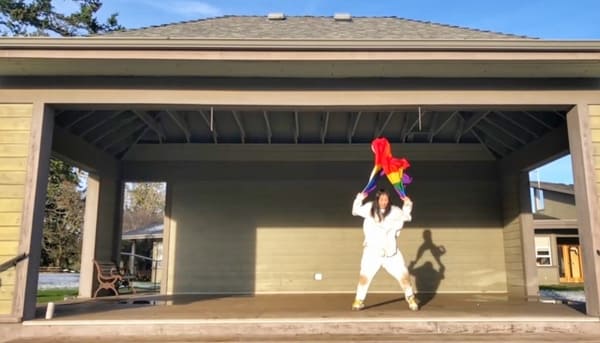 Below, I try to summarize the meaning of the dance in each scene because in this case, I want people to know what I am trying to say.
①Prologue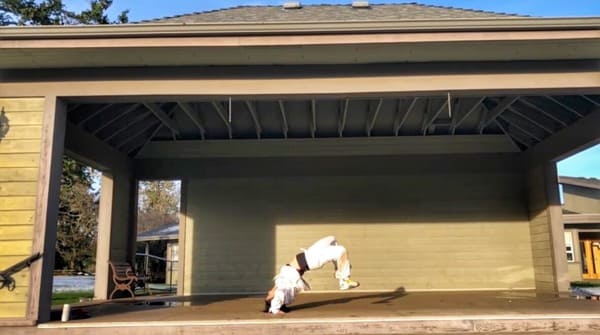 0 to 17 seconds is a prologue, which I hope sets the scene for the dance.▼
②Voiceless
Below are the lyrics of the rap from Macklemore's "Same Love," which I used from 18-38 seconds:
If I was gay, I would think hip-hop hates me

Have you read the YouTube comments lately?

"Man, that's gay" gets dropped on the daily

Call each other faggots behind the keys of a message board

A word rooted in hate, yet our genre still ignores it

"Gay" is synonymous with the lesser

A world so hateful, some would rather die than be who they are
When everyone else is more comfortable remaining voiceless
Rather than fighting for humans that have had their rights stolen
Strip away the fear, underneath it's all the same love

(Same Love by Macklemore)
I lived for many years without ever consciously questioning my sexuality.
However, something clearly wasn't right. I was existing, but I often thought about dying.
When I was a junior and senior high school student, I often thought, "I'll keep going until I am 20 years old."
I think there are many young people who have thoughts like this.
We aren't all born to be socially acceptable people.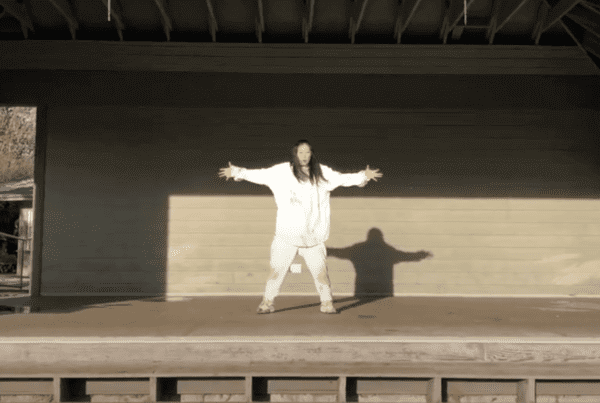 Now I know now that it's not my fault that I couldn't imagine living; it was society's fault.
If I had realized this earlier, I wouldn't have hurt myself so much.
I want to share with as many people as possible a cry of solidarity: "We are here".
This dance scene was completed with that in mind ▼
③Love is love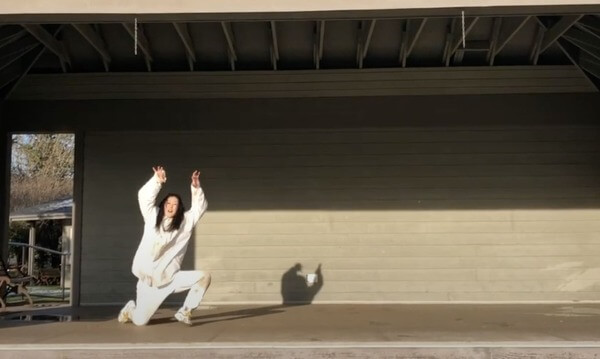 From 39 to 49 seconds, there is the voice "Love is love is love is …"
No matter how many times we fall, love will pick us back up.
④Movement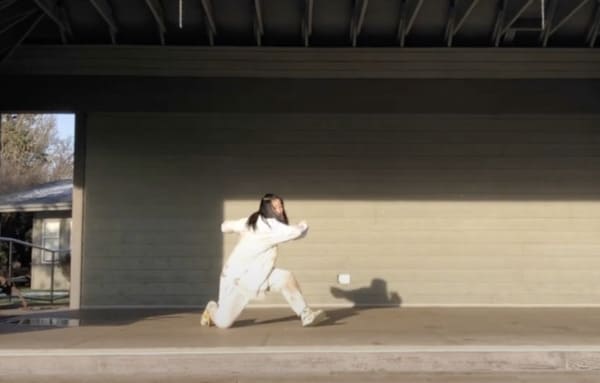 49 seconds to 1 minute 7 seconds is focused on "Movement."
The more words I hear, the more I feel like I'm missing something, and the more I feel like something will be lost.
But the more I dance, the more I feel that I can understand who I am.
No stopping or running away: just keep on moving and dancing.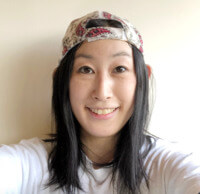 And that's what I can do now.
⑤Emotional Explosion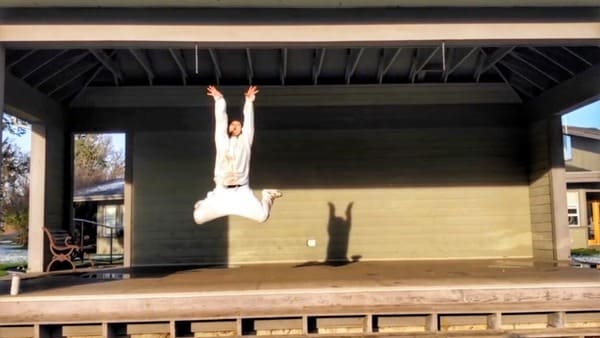 How many people will understand "the true me" only by dance?
Or can we be drawn into the illusion of "understanding"?
Or is there even a "real self"?
But none of that matters.
Explode your emotions regardless of your pretense.▼
⑥Freedom and Hope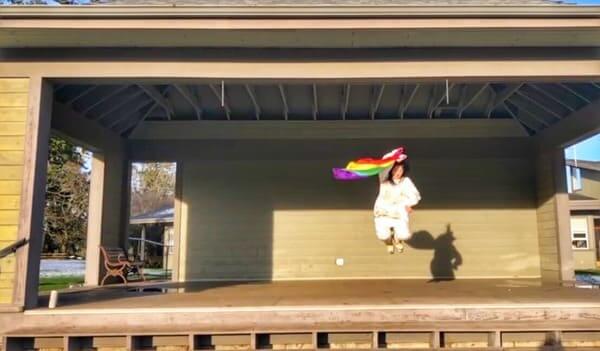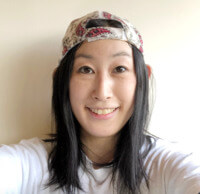 The last was dancing and it was really fun.
If same-sex marriage is allowed in Japan, it is my hope to live freely in the not-so-distant future.
I am here. We are here.
If even one person becomes more interested in "Marriage For ALL Japan lawsuit" through this dance,
I think it's worth the effort to create this work.
That's why I want the circle to support this trial to expand through dance, music, and art.
There are many things that can be conveyed without words, and I hope that this dance does that.