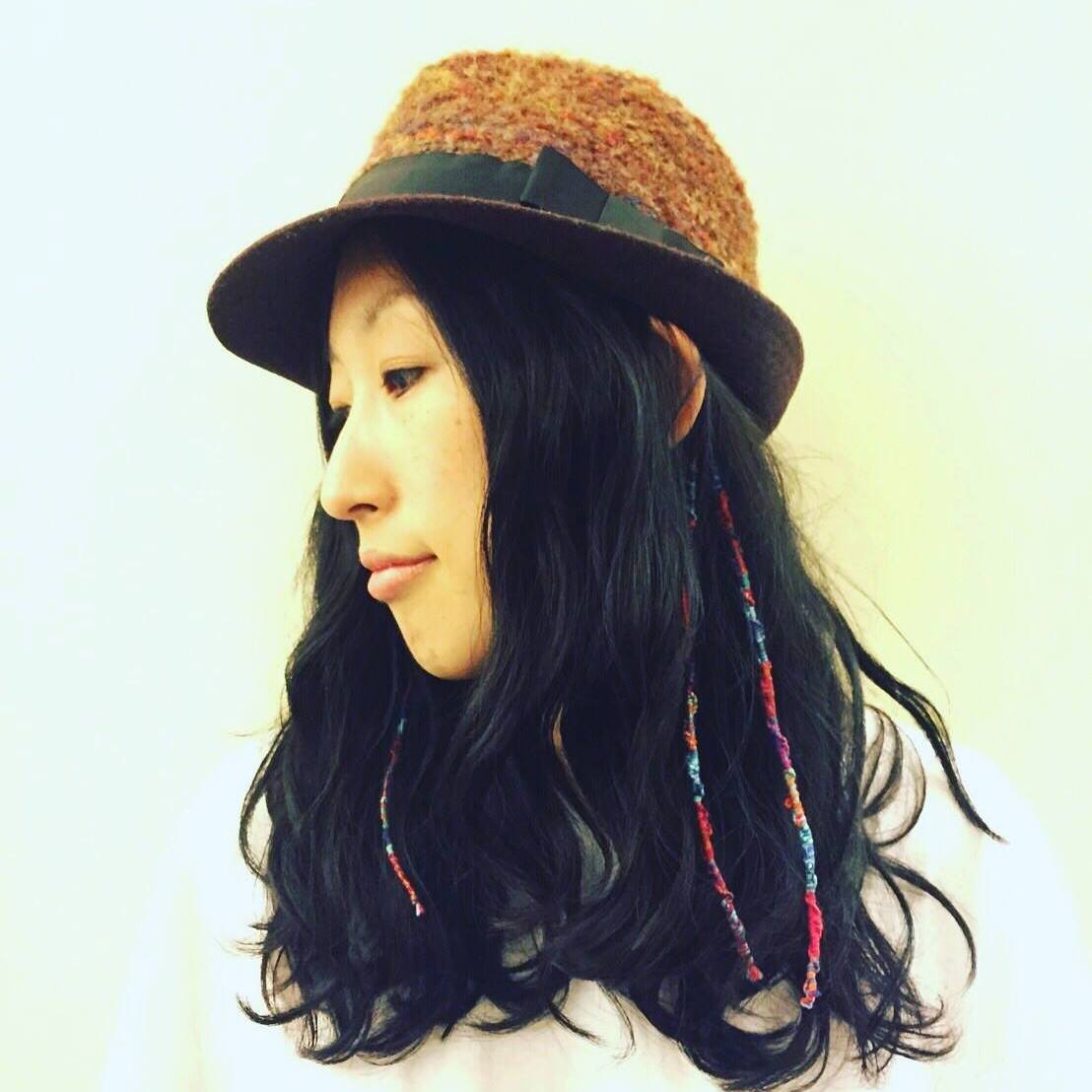 I am Madu, a queer woman from Japan living Canada.
Since Queer Eye in Japan was released, it has caused much reaction online, both critical and positive. In particular, one article published in the United States examines how Queer Eye Japan is an example of some problems in LGBTQ advocacy. However, as a queer Japanese woman, I found that her critique didn't resonate with my experience in Japan or my experience watching the show. This may be a time when a valid critique of the mainstream LGBTQ advocacy movement was simply misplaced. I think it is important for me to write this because I don't want overseas viewers of Queer Eye in Japan to give up support for the growing movement in Japan right when we need it the most.
Lack of diversity in the movement
-As the author points out, the LGBTQ movement has been dominated by white gay men. However, in the case of Queer Eye in Japan, the Fab 5 themselves represent racial diversity and to some extent gender diversity (Jonathan is non-binary) and the fact that they are in Japan allows the show to highlight the lived reality of Japanese LGBTQ people such as Kan. Rather than being part of the problem, my feeling is that Queer Eye in Japan is part of the solution to the lack of diversity in the movement.
Telling Japanese LGBTQ people to come out is cultural imperialism
-The author uses her familiarity with Middle Eastern and South East Asian culture (especially Pakistan) to argue that the idea of "coming out" and being "loud and proud" is an American idea that is dangerous and culturally insensitive to impose on other cultures. While again this is true in a general sense and likely more true in the cultures she is more familiar with, I don't think the critique matches the Japan I know. In many ways it is more difficult to come out in Japan than in the United States, but that is largely due to the fact that no one talks about LGBTQ in Japan. Unlike the Pakistani example of the hijira, a diverse gender expression in the culture prior to colonization, in Japan the LGBTQ culture was silent and hidden. That is why it is so important now that LGBTQ people in Japan are starting to be more visible and fight for their rights. Ideas like Rainbow Pride Parades and suing the government for equal marriage rights are translated from Western culture into something that makes sense in Japan (for example, Japan has a family registry system that adds extra challenges in the fight for equal marriage rights), but that doesn't mean that they need to be rejected because they are from overseas. Rather than being concerned that Queer Eye doesn't match the repressive culture of Japan, as a queer Japanese woman, I believe and hope that shows like Queer Eye can change the culture of LGBTQ in Japan. Responses on Twitter and with my community of LGBTQ people in Japan seem to show that others share this same hope.
Jonathan says…
The idea that by being true to ourselves, we affect those around us is a very important message for me. I know that I have made the choice to be myself in the hopes that this is true. I need the people around me to support marriage equality. I am married in Canada but not in Japan because same-sex marriages are currently not recognized and I fear for the custody of my children if I ever need to return to Japan.
So many Japanese people have low self-esteem, so Jonathan's message rings deeply true. There is so much shame in the Japanese culture, so many people who are struggling to love themselves– particularly in the Japanese LGBTQ culture, so these words are well-suited to the ears that need to hear them.
Telling Kan to live his truth is dangerous
As for Kan's case, the concern that horrible things may have happened when the cameras were off or when the cameras left is misplaced worry. While I absolutely agree that parachuting in and forcing someone in another country to come out to their family or introduce their queer partner to their family and then leaving is a horrible and dangerous idea, this is clearly not what happened in Kan's case. In Kan's case, he had already come out to his family and had already had the desire to introduce his family to his partner. The Fab 5 supported him to achieve this goal. Response from Kan himself show that he was a subject rather than an object in the process. I feel that Queer Eye in Japan is more thoughtful than some critiques give it credit for. Some of Kan's thoughts after the Fab Five left are captured in this YouTube video in which he expresses how happy he is now.
Reactions from Japanese about Queer Eye
Netflix's Queer Eye in JAPAN.
I was supposed to sleep after I watched only one episode, but I watched every episode.

Women, LGBTQ, parent-child relationship, sexless marriages…
Don't you think they've cut into modern Japan's problems brilliantly? Such a great selection for Japan.

Still impressed after watching. It's really the charm of the Fab Five
Netflixのクィア・アイinJAPAN。
1話だけ見て寝るはずが、全部見ちゃって完徹🤔笑

介護問題にLGBT、親子問題(毒親)、セックスレス…
現代日本の問題に見事に切り込んでると思うのアタシだけ?すごいセレクトだと思うわ~

それでも見終わったあとは感動。ほんっと5人の魅力だよね😊#クィアアイ pic.twitter.com/OLNIBKcJHo

— おネエJIRO@美容垢 (@JIRO59564645) November 5, 2019
As I watched episodes 2 and 3, I realized that unlike the subjects of Queer Eye in the past, LGBT Kan and illustrator Kae are not lacking fashion sense or life skills. They are just lacking confidence. In other words, all we Japanese people need is just the confidence to be "just yourself!"
エピソード2と3を観て思ったのだけど、LGBTのカンさんもイラストレーターのカエさんも、今までの #クィアアイ の対象者とは違い、不潔なわけでもセンスがないわけでもない。ただ「自信」がないだけ。つまり全ての日本人に必要なのは「ありのままの自分でいい!」という自信だけなんじゃないかな。

— Brown🎬 (@eivom_movie) November 4, 2019
I watched Queer Eye in Japan episode 1 and 2.
Both were the best!
I was moved by Kan's episode because I watched from the parents' perspective.
It is unknown what kind of life our children will have in the future and who they will fall in love with, but their gender does not matter. I want them to love themselves and live with love.
I was glad to talk about LGBT with my husband for the first time.
#クィアアイ in japan 1.2話視聴。
どちらも最高に良かった!
ゲイの男性の回は親目線で見て心に響いた
自分の子供達が将来どんな人生を歩み恋愛をするのかは未知だけど、性別なんて関係ない。とにかく自分を愛し大切に生きてほしいねって、
一緒に見た夫と初めてLGBTについて話ができて嬉しかった

— タルト (@tarte015) November 3, 2019
I watched every episode- that wasn't my plan! I cried so much from Episode 2's story of Kan.

International love, LGBT and even long-distance romance.

I was moved by the connection between the Fab 5 and Kan, who is finding it hard to live in Japan as a Gay man. Japan's lack of support for minorities is being recognized worldwide.
結局全部見てしまったやんか

エピソード2の寛くんの話

震えるほど泣いた。

国際恋愛、LGBT、さらに遠距離恋愛

日本で住み辛い彼とファブ5のやり取りがマジで泣けた

マイノリティを認めない日本が世界中に浮き彫りになった#クィアアイ#QueerEye#queereyeinjapan #国際結婚

— りり@国際結婚&海外旅行ブロガー🇺🇸🇯🇵海外挙式プレ花嫁 (@riri_itsmylife7) November 3, 2019
Queer eye in Japan! There are many problems that Japanese won't talk about. Family relationships, LGBT, bullying, sexless relationships. Queer Eye made me positive and am glad they take the Japanese problems seriously and lightly.
#クィアアイ in Japan! 日本人が身近に抱えているけどなかなか話しにくい問題はたくさんある。家族関係、LGBT、いじめ、セックスレス。こんなに真面目に明るく扱っていて、見終わった後に前向きな気分になる番組はそうそう無い。🤗#QueerEye

— mamizo🇯🇵まみぞう (@mamizo3) November 4, 2019
Queer eye makes me feel better.
I Tears to regain self-confidence while worried and depressed in race, religion, LGBT and various other issues. . Everyone is the same human.
クィアアイ観てると本当元気になる。
人種とか宗教とかLGBTとか色んな問題の中で悩んだり落ち込んだりしながら自信を取り戻してく姿に涙。。みんな同じ人間やな。#クィアアイ #queereye

— hiroko (@roko1027) September 21, 2019
Thank you for reading! This was Madu(@Madudancer1).